Glimpsy trend
Latex, the latest fashion trend, has been spotted on various catwalks when showing the fall fashion collections for 2020. Long slender legs surrounded by a plastic layer, stride across the catwalk. From trousers to dresses and turtlenecks, latex is no longer just for the bedroom, but is making its way onto the streets of the major fashion capitals. Combined with more conservative classic fashion items, such as wool blazers, this trend is more wearable than you might think. Latex, do we spot you wearing this fashion trend this winter?
Saint Laurent
Latex in black, aubergine purple, combined with wool blazers and skirts. Saint Laurent proves that latex can be a beautiful fashion statement, without making too much connection with the sex industry
Balmain
Balmain also wrapped its models in tight latex suits during the latest fashion week. From ocher yellow to beige, vintage pink and brown. Even hands are wrapped in the super tight fabric. With the use of tie fasteners and the right cut, the bodies of models and influencers like Kim Kardashian are molded into the ultimate feminine silhouette.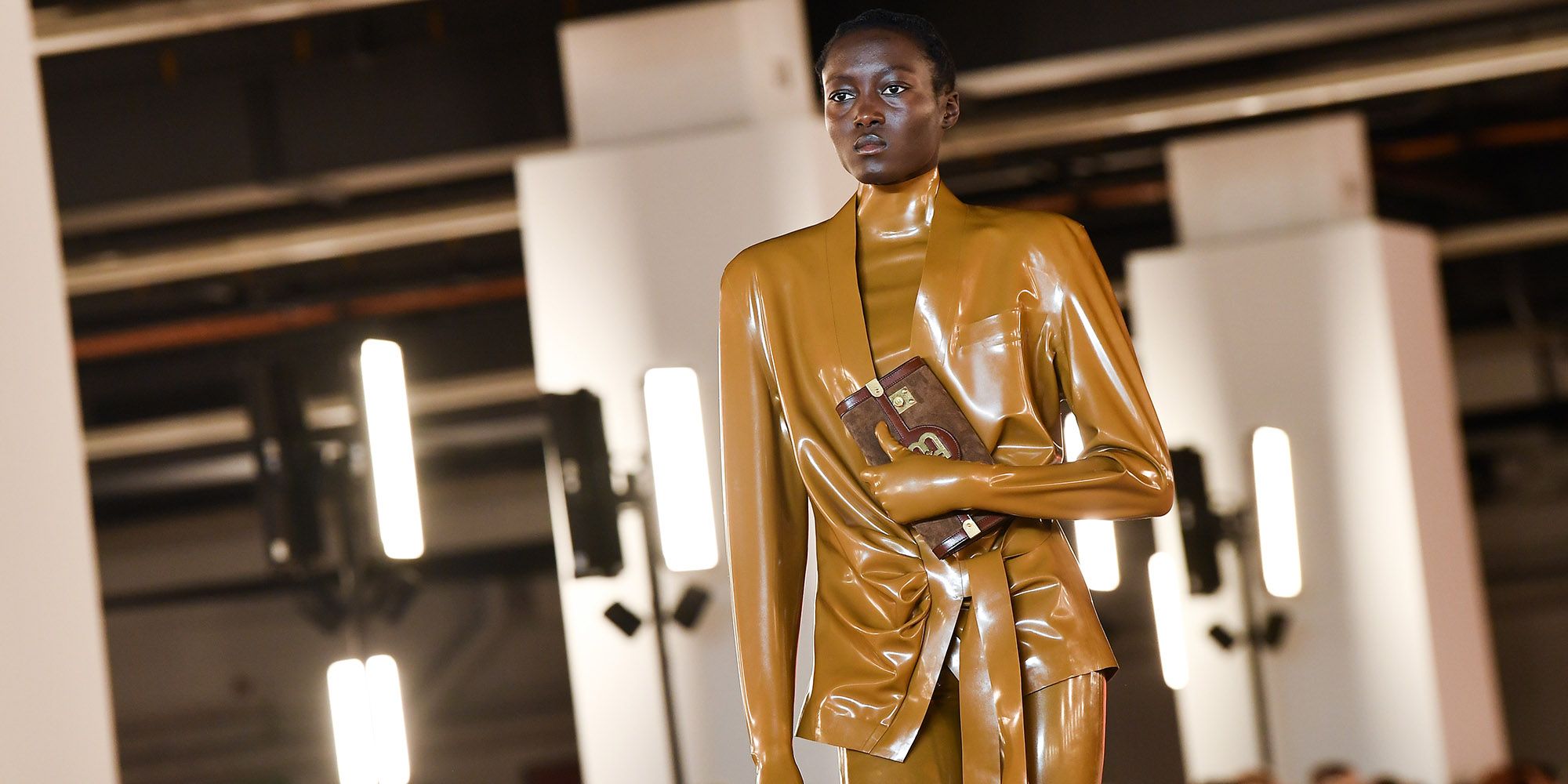 Harikrishnan
The inflatable latex pants from graduate student of the London School of Fashion, Harikirshnan, went viral. The colorful latex jackets stole the show on the catwalk and in the media. Harikirshnan wanted to shock the audience with the use of the material. Latex is mainly associated with a fetish, but he proved the fabric can be used in other type of outfits as well.
Do we see this trend reflected in the masses this fall?
In addition to the above designers, fashion houses such as Alexander McQueen, Versace and Stella McCartney also started using the vegan material. With the fabric you can create the illusion of a second skin, but whether it is really comfortable? Latex, the latest fashion trend?
Be the judge of it yourself..