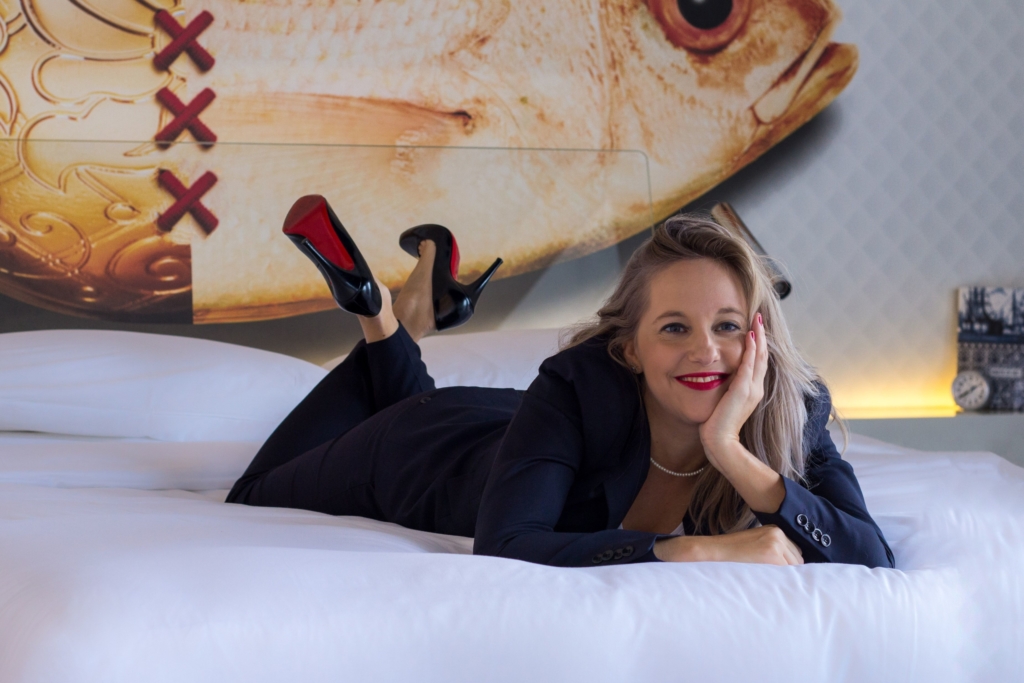 Open-minded, curious and stylish: meet Sabine de Witte
Sabine de Witte: founder of the popular travel blog Your Ambassadrice, tech journalist and PR professional. I got to know Sabine during my job as a PR Consultant in the travel industry. We clicked on many levels and we've been friends ever since. I envy Sabine for her courage, professional skills and eye for styling. How she runs her personal career, makes informed decisions and shares her passion with her followers. Read on to learn more about this power woman too.
About Sabine
I know Sabine as a cheerful cosmopolitan woman with a great amount of wanderlust. Little did I know when I met her for the first time: Sabine was raised in Meppel and surroundings, in a not so 'cosmopolitan' environment. This did not stop her from dreaming big. After working as a blogger for TravelNext, as curator of Citizen M Magazine, writing for Monocle and many other projects, Sabine definitely earned her marks within the communication field. However, Sabine is mainly known as the founder of the travel blog Your Ambassadrice, which she started in 2008, long before many other blogs saw daylight.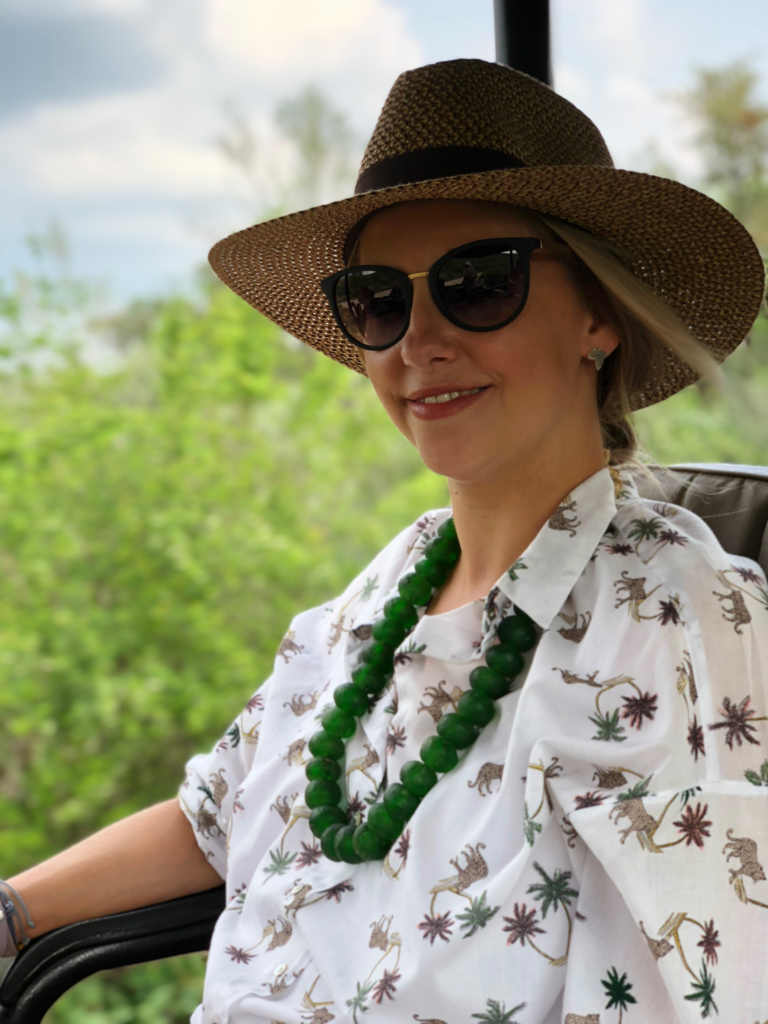 Your career.. can you tell us something about it?
How did you end up working for yourself?
Actually, it was by accident. I had no fixed plans, only dreams. I graduated during the crisis in 2009, and decided to share my thoughts and interests online on my own website. It was via social media, that people started to approach me, asking to help them out with their writing assignments. And from there on, my business took a flight. So I would say 'by doing'.
So what is it, that you do exactly for a living?
I create content for my own platforms, freelance projects and I work as a PR & spokesperson representative. I always do several things at the same time, as I have many interests. Beside all this, I organise events for startups, moderate or mentor at events, am a travel expert for the Dutch tv-show Editie NL and so on. As you can see, I basically do everything I like! I'm forever curious, on a quest to find answers.
That sounds like a lot! What was, or actually is the biggest challenge to you when it comes to working independently?
It is definitely a challenge to distinguish yourself and stand out from the crowd! You have to put yourself in front of the line and map what you do, why you are good at what you do and what makes you the right person for the job. This means you have to do a lot of self-reflection, have patience and confidence in your own knowledge and skills.
Brave.. I already told you! Where did you learn the skills?
Well, writing always has been my passion, the skill I was truly confident about. The entrepreneurial spirit and endless curiosity turned out to be the perfect matching skillset to learn quickly, adapt when necessary and gain new knowledge every day. Again, learning by doing!
What do you like most about your job?
I love the freedom that I have and that I can use my creativity in my writing as well as all the projects I'm working on. It is great to get to know new people and connect all my interests and different worlds and network.
On the other hand, not being part of a team can be tough sometimes. Or at least not being seen as a full team member of the team. I often work on a project base, which means that I'm not a 100% part of the core team of a company, which sometimes can be hard.
And your future plans? What are your ambitions?
I'd love to write a book, actually more than one! Furthermore my ambition is to end up working for the Ministry of Foreign Affairs. A long term goal and job in which I would like to connect all of my interests and the work I've done over the past years.
Is there anyone in particular that you would like to work with?
I would love to collaborate with Tyler Brûlé and Andrew Tuck, editors of Monocle. Actually, sort of already did indirectly, whilst researching and writing for the Monocle Amsterdam travel guide. The Monocle is my 'bible' regarding news and lifestyle! I would certainly want to co-create with these two again.
Furthermore Victoria Beckham would be someone I would love to do a project with! She has been my style icon for years now, and I would love to work with her on a travel fashion and amenities line. I think we would be a great match doing business, since we share the same taste for luxury products, pure materials and overall comfort.
A lot of goals to aim for! What can we expect from you in the near future?
Seeing my work in print still gives me a kick, so a book is certainly in the making! Also I'm working on a platform for sustainable travel accommodations, my way to contribute to making the world a better place. And ofcourse you all can follow me on my social media channels and website Your Ambassadrice.
What would be your tip for women who would like to start their own business? There are many of them who play with the idea..
Do, act, don't postpone or overthink. The best way to find out if your idea works or your entrepreneurial spirit is able to create a successful business is by doing. It helped me to the place I am right now!
Let's talk about Style, since Stylemybrand is kind of a fashion platform.. [laughing out loud]
Can you describe your style?
French eclectic: I like to mix subtle classic and timeless pieces with more striking items like a pop of colour, a hysterical print or an eye-catching bag or shoe.
And what does your favourite outfit look like?
That totally depends on the mood I'm in. Right now I'm very much into comfy jeans, turtlenecks, striped shirts and blazers. I love to go all dressed up in a colourful suit for events and formalities, and for a dinner or a party I would wear a dress or skirt.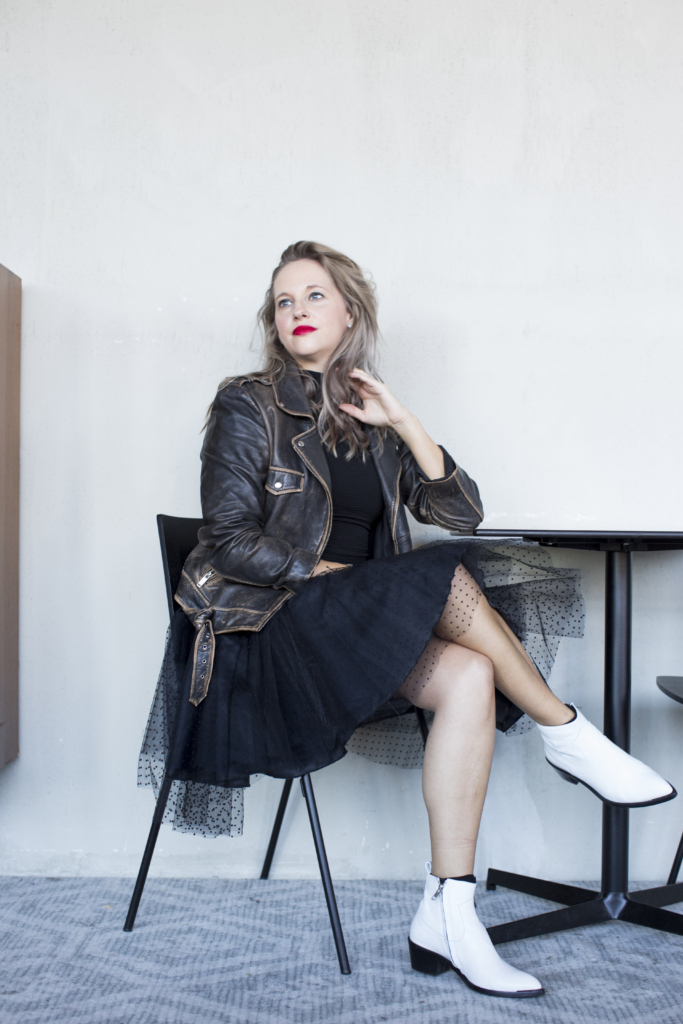 What about compliments? Which outfit gave you the most?
Recently, I wore a dress to a gala event, turned out to be very successful! But also my festive pantalon with suspenders scores lots of compliments everytime I wear them. I share my day to day outfits on Insta stories, and my followers seem to like it! My Filippa K navy suit is always a good idea too. I think fashion, style and getting dressed up is fun. I only wear things I'm comfortable in and feel secure of. That is what people see too I guess..
Where do you like to shop?
I like sustainable brands, Filippa K is one of my favourites. I mix it with Arket, COS or vintage items. I also love to hunt for perfect items. More and more, I 'shop' the closets of my friends, when there is a special occasion, or my friends and I are in need of some fresh items, we organise a swap. The perfect way to get out of your comfort zone and discover new items.
You already told us that Victoria Beckham is your style icon. Can you tell why?
Victoria Beckham is very feminine, wears fabrics of outstanding quality, with a brilliant fit and striking colours. She mixes patterns perfectly with basics, and takes style to a higher level. In my opinion, she is one of the only real style icons since Lady Di, Jackie Onassis and Grace Kelly.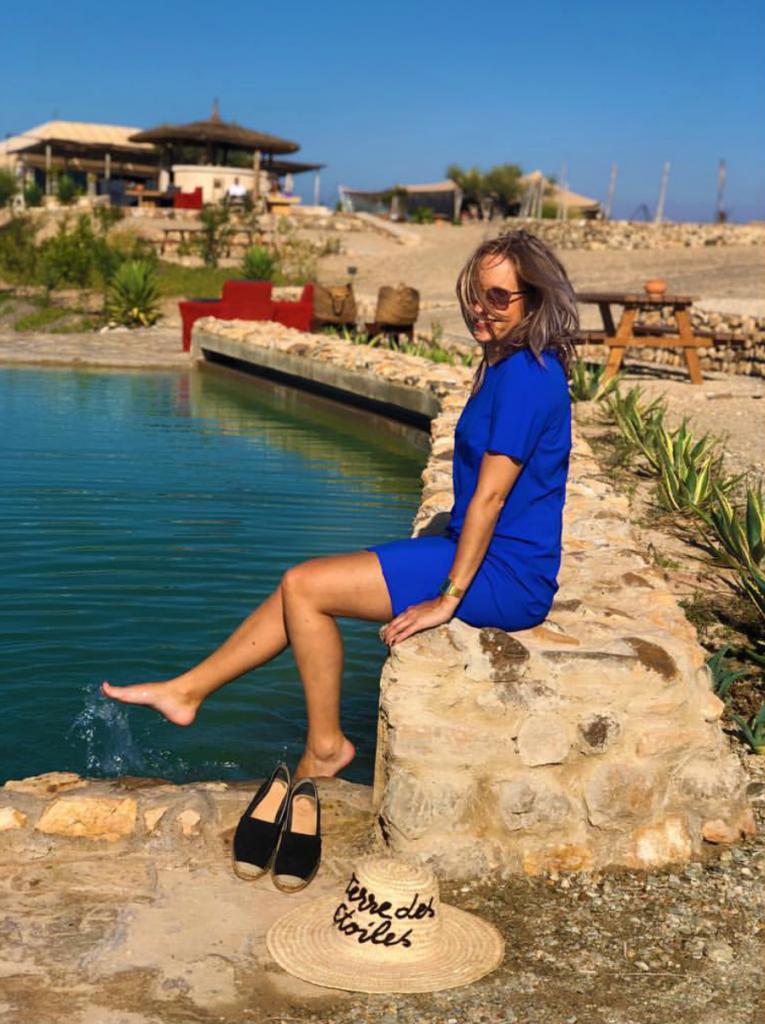 What is the biggest fashion 'faux pas' according to you?
That is easy: wearing something you don't feel yourself or comfortable in. One can like your outfit, one can hate it. Most important is that you can wear it with pride.
Did you ever work with a stylist?
I had the chance to work with stylists for several photoshoots and tv-appearances in the past. I would love to work with a stylist for events more often. Sometimes I moderate or host an event, on other occasions I attend them, and I find it hard to draw a line in appearances there. It would be cool to have someone to look with me and find the best fit!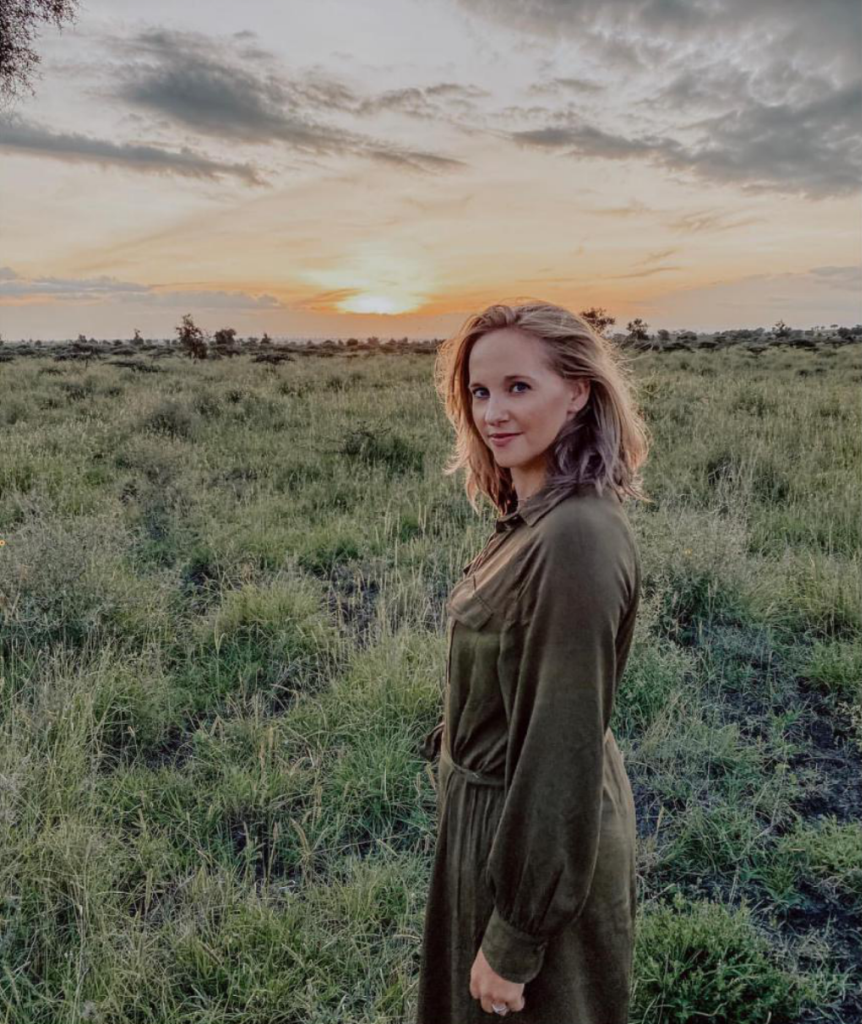 Can you 'lift a tip of your 'veil" as we say in Dutch: what is your styling tip for my audience?
Wear your outfit with comfort, dare to go out of your comfort zone and don't judge an item from its hanger. Especially more minimalistic pieces like the COS items might look awful when you see them hanging, but once you try them on, they look amazing and compliment your outfit!
Same for different colours and shapes. I recently was gifted a purple cashmere vest, a colour I would never have picked myself! Nevertheless, it turned out to be a great fit with my hair- and skin colour. Life is too short for safe options!
Do you want to learn more about Sabine? Follow her on Instagram or visit here website Yourambassadrice.com.
Disclaimer: this interview took place right before the corona crisis. The knowledge now, might have influenced Sabine's in answering the questions.

Featured image by Ashkan Mortezapour