The new 'ordinary' in fashion land
Rethink the Ordinary, the new campaign by the popular clothing brand Vero Moda, encourages women to be themselves and choose their own style. Among them the Brazilian transgender model Valentina Sampaio. She is the face of the campaign and supports the campaign values of diversity, openness and self-acceptance. So what do we consider "normal" in 2020? We will tell you: nothing.
Rethink the ordinary
VERO MODA kicks off the AW20 season with the launch of the new "Rethink the Ordinary" campaign. The importance of individual expression is paramount and encourages women to develop their own style. Honesty is more important than ever in showing yourself as an individual. The standard of being 'normal' is a thing of the past these days. In 2020 we will celebrate diversity, individuality, strength and femininity in all respects, just like in the Hunkemöller Vivian Hoorn collection. Authenticity is the new black. The point is to show the true self to the world and be accepted for who you are as a person. The campaign runs from July 15 to September 8.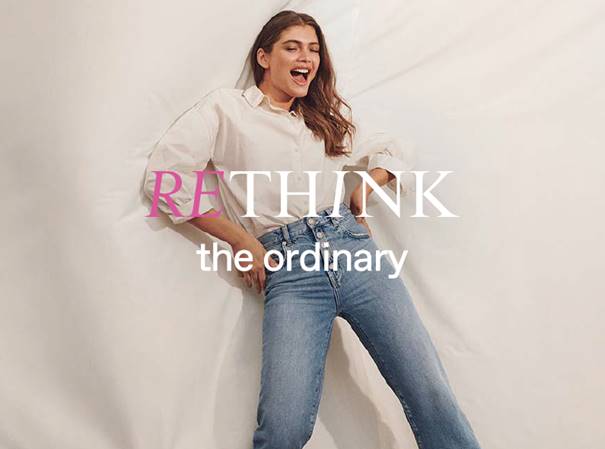 Thea Moller Askholm, PR Responsible of VERO MODA, tells about the 'Rethink the ordinary' campaign: "We believe in strong women. Nothing is "normal" nowadays and every woman should feel confident to be herself. We are very excited about the launch of the new campaign, led by strong and passionate women about individuality and acceptance. With this campaign we try to inspire others to adopt this mind-set. "
The faces of the campaign are the Danish model Caroline Corinth and the Brazilian transgender model Valentina Sampaio. Both models support the rationale of the campaign and show that diversity, openness and self-acceptance are key. Valentina, from a small town in Northern Brazil, has international titles to her name such as Vogue, ELLE and Vanity Fair. Danish model Caroline Corinth has worked with Marie Claire, ELLE and Teen Vogue, among others. Valentina Sampaio considers being open-minded rather than judgmentally important, as is self-love and the strength and sensitivity of women. Caroline Corinth enjoys the moment and believes that femininity is an energy that can be expressed by any woman, regardless of who they are. Therefore, these ladies are a perfect fit to the campaign message of the brand.
The collection
Versatility is central to the new AW20 collection from Vero Moda. We see feminine details and statement items such as large puff sleeves and patch pockets. The collection also consists of checks, denim and leather. Already looking forward to fall and winter?