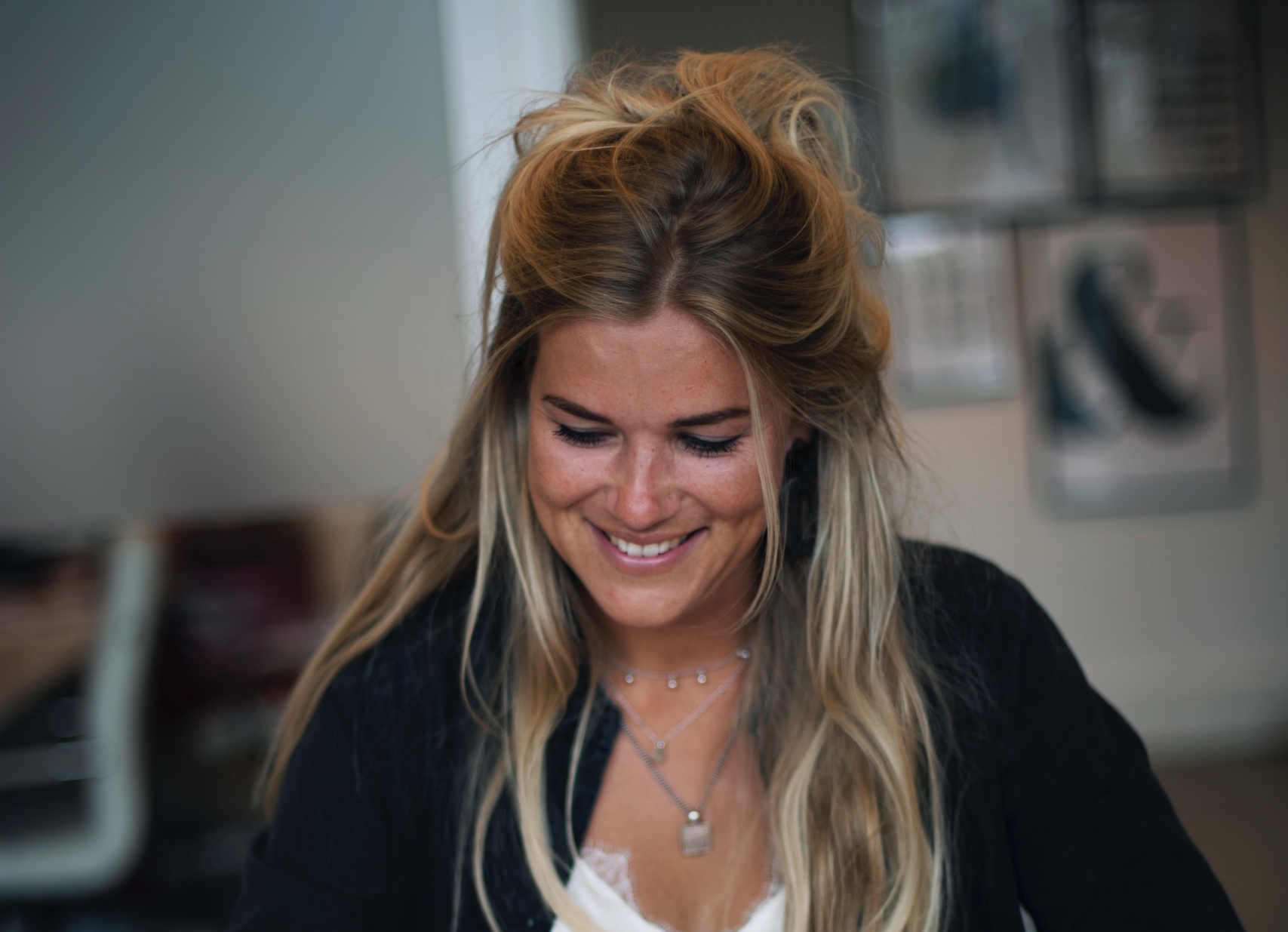 Interview with silversmith Sascha ter Haar
Meet Sascha, born and raised in Amsterdam and a real creative jack-of-all-trades. Besides being a silversmith, she is an interior designer, DJ and an artist. With an urge to create and try new things, she founded Studio Sassery. Light weight statement earrings, that will compliment all of your outfits.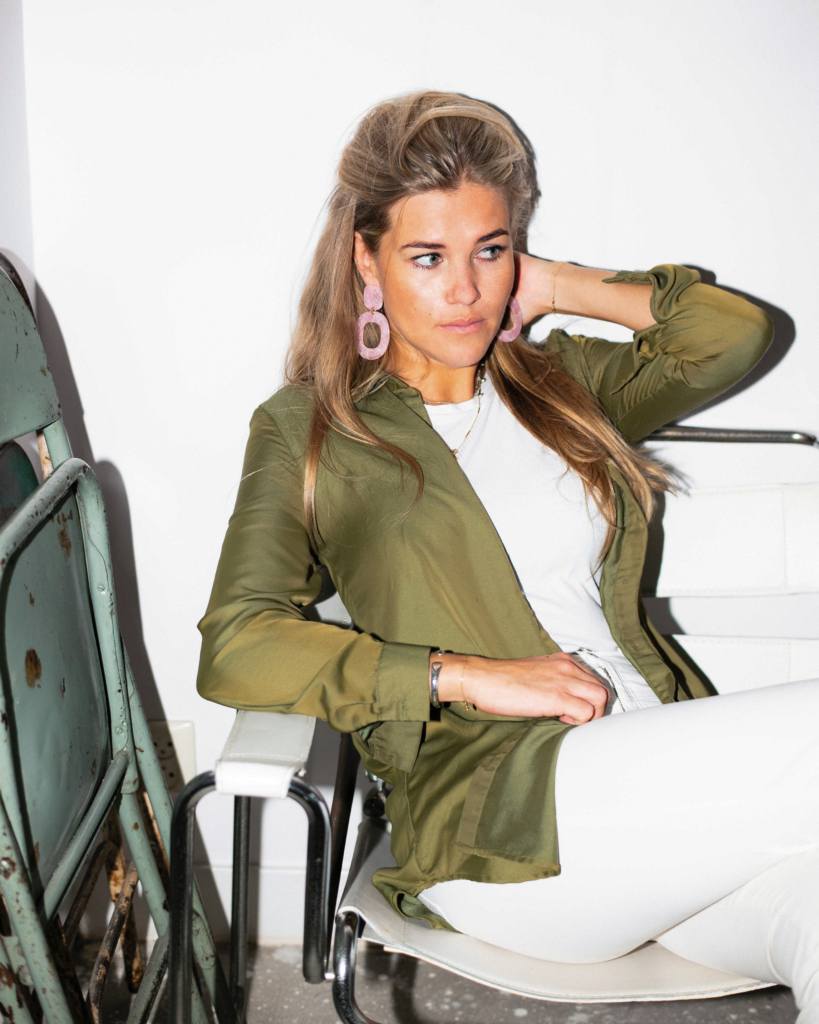 Sascha tell me, how did you become an entrepreneur?
I think I always wanted my own business or work for myself. I just believed that I could do it. I was interested in many things at the same time and I did not want to limit myself by just focussing on one. By not limiting myself I kept on developing me and my skills. Finally, when I graduated, I started freelancing making 2D/3D interior drawings. It was a great start.
From the get go, I got a lot of projects offered through my network and friends. I experienced that word of mouth is the most valuable way of getting new business. I just accepted every single project that crossed my path! Very challenging I can tell! Even terrifying from time to time, since I did not have much experience yet. But… it has taught me how to become businesslike. It made me the entrepreneur I am today.
What was the biggest challenge starting your own business?
The biggest challenge was myself. Now I know doubtful thoughts are very normal and every entrepreneur experiences them. Going through ups and downs, being financially unstable, taking risks etc. It was difficult because these factors also challenged my determination and persistence that you need when you start a business. But in the end, all of this just motivated me even more. Now I know this is all part of every entrepreneurial journey.
Where did you learn being a silversmith?
From a young age, I have been interested in jewelry. As a little girl I even started to make my own. When I was older I worked at Beadies, a bead shop in Amsterdam. A perfect place to feed my creative brain.
In addition to my interior design study, this job motivated me to do a course in goldsmithing at Vakschool Edelsmeden in Amsterdam. I was able to combine this easily, since the courses only took place once a week. However, I did not end up doing the official study in Schoonhoven. That's why I call myself a silversmith now and not a goldsmith.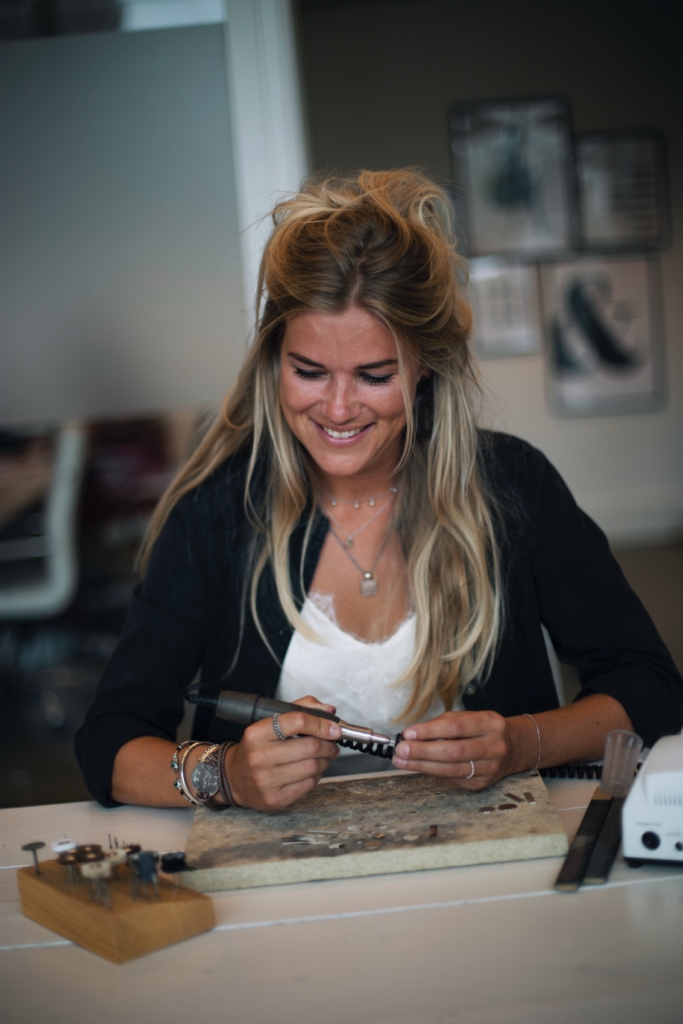 What is the story behind Studio Sassery?
I was always looking for nice earrings, because I loved wearing statement kind of jewerly. Wearing earrings lets you stand out, and they are a great way to expresses your style. The one thing that can make you feel unique.
I started my own webshop, selling earrings that I wanted to wear, but did not find myself in the past. Ever since, I'm offering an affordable collection with eaarings in different kind of styles, for every type of woman. They can be worn to every type of occassion and with all kinds types of outfits.
Can you describe your target group?
I focus on all types of women, from every age. One thing they all have in common is that they love jewelry and like to express themselves through it. Anyone who is fashion minded, finds her appearance important and has her own style. My earrings collection tops of every outfit.
What are your ambitions for Studio Sassery?
I have many ambitions with Studio Sassery. I only just started the webshop and the first aim would be to grow my collection. By offering different kinds and types of earrings I hope to attract fashion minded women who know they can come to Studio Sassery for any type of occasion. My wih is for Studio Sassery to become that platform where women go to, to shop for your special event.
Furthermore, I would love to sell my collection in more stores in the Netherlands. At the moment Studio Sassery is being sold at all the Hutspot locations in Amsterdam. Hutspot has 3 beautiful concept stores in Amsterdam and more throughout the country.
If you can name one person who you would like to wear your accessories, who would that be and why?
Alicia Keys, she often wears unique and different accessories. I think she would rock some of the statement earrings from Studio Sassery!
What is your favorite piece from the collection?
Of course they are all my favourite ;-)! Haha, but mostly I wear the Triple Leopard earrings, the Cream Marble Stone or the Cognac Hoops. When I have a special occasion such as a wedding, or a party, I like to wear the Soft Pink Hoops or The Lucky Pink Pearl!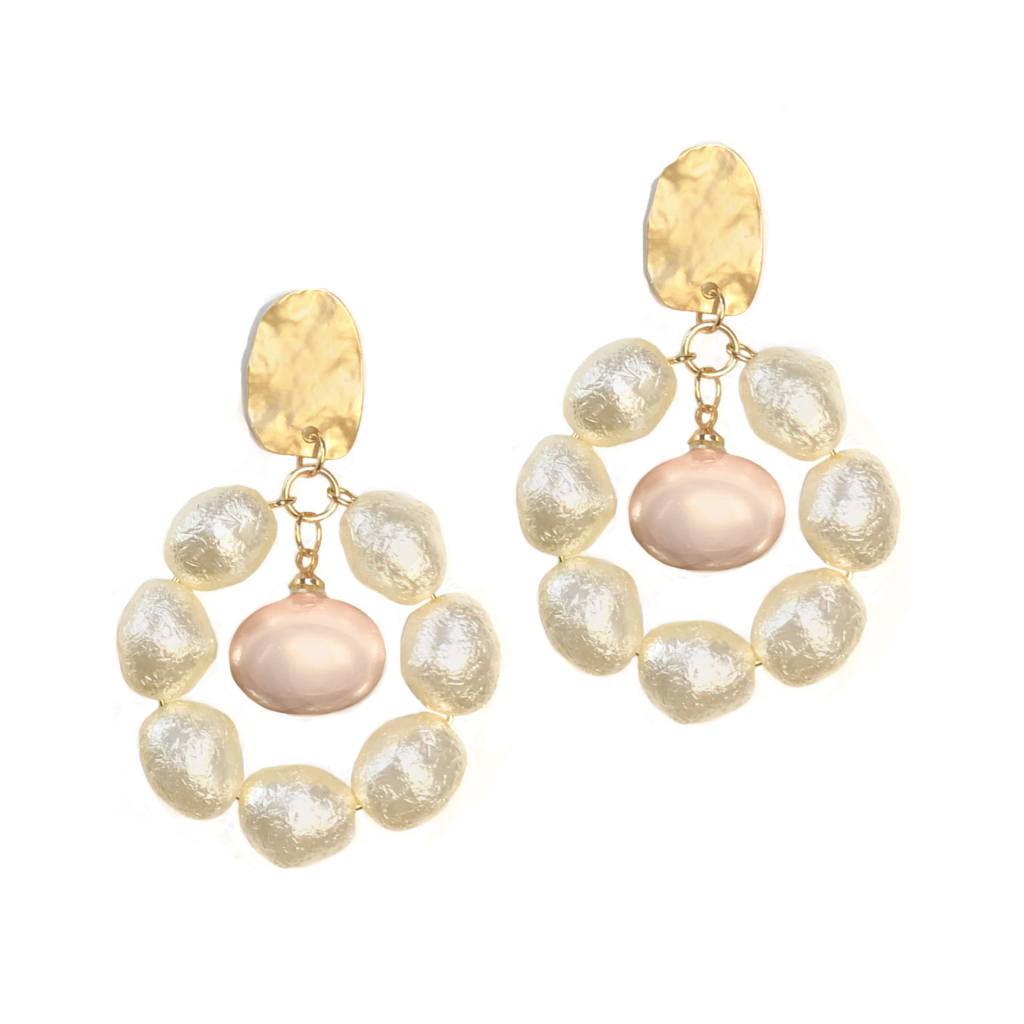 Your style
Can you describe your style?
I would describe my style as 'tough' but feminine. Think basics with expressive accessories such as statement earrings.
What does your favourite outfit look like?
Straight or baggy jeans, a loosening blouse, and some expressive statement earrings. That's it!
Who is your style icon and why?
I do not really have a style icon to be honest. Of course I find it interesting what Beyoncé is wearing, but I just try to follow my intuition and see what items make me feel good. Actually, I do not really follow trends because I do not like to wear the same things that everybody is wearing. But it, unaware, does affect my choices. In general, I like 'time-less' items that are of good quality and make me feel comfortable. And again, style it off with some expressing accessories.
Did you ever work with a stylist? If yes, when and why, if no, would that be something you would like to try out in the future? (and why)
I've never worked with a stylist, but I would be curious how a stylist would dress me! I think it would be cool to have a stylist for a shoot. It's good to have a different perspective sometimes.
If you could give my audience one styling tip, what would that be?
My styling tip would be; wear something that makes you feel good and something that is authentic for you. Then of course, style it off with some statement earrings from Studio Sassery!
Want to shop at Studio Sassery? Visit the webshop!