The perfect beach waves? This is "the secret ingredient"
Wavy tousled locks that dance with the wind, an awesome look for a messy day at home. Are you blessed with a bunch of beautiful curls? Then this look is fixed quickely .. Has your gene package given you different hair? No problem, we give you a helping hand. How to achieve this perfect casual sexy hairstyle? With the "super secret" ingredient: (sea) salt! There are several products on the market that mimic the effect of the sea on your hairstyle. With a good powerful hair dryer and a curling iron, this look can be created by you as well. My step-by-step plan? You read it here!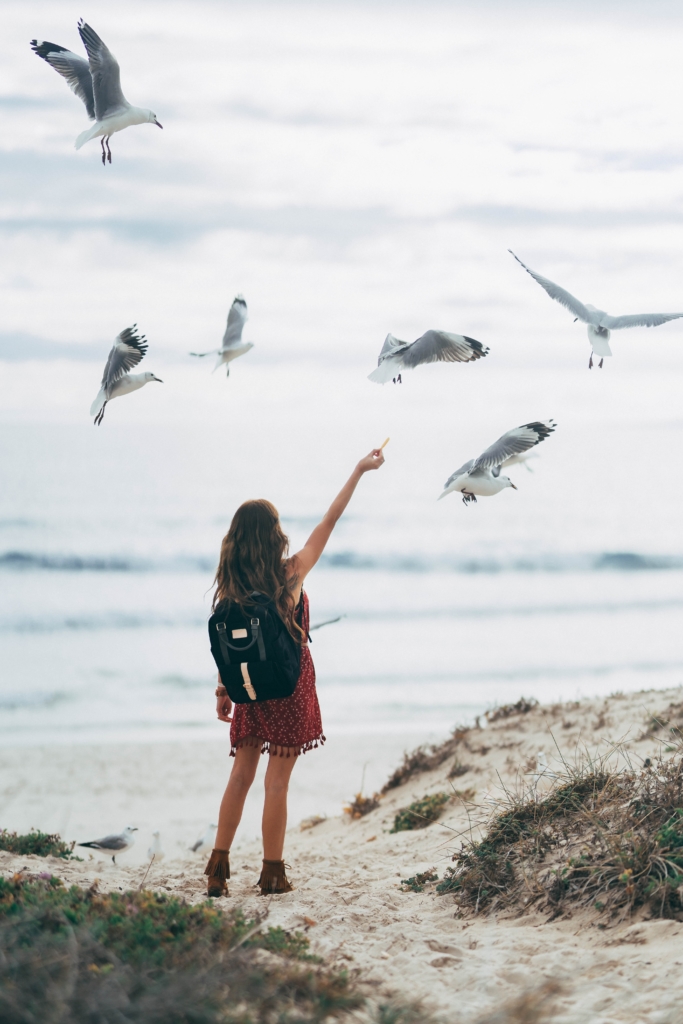 Take a dip (or shower)
Before you start working with the brush, sprays and hair blower, take a shower to get your hair wet. Close your eyes and think about how the waves are touching your body and the sunlight kisses your skin! Don't feel like showering? Use a plant spray to wet your hair. Then take care of towel-dried hair.
A pinch of salt, please
Ready, set? Now you can work with a hair spray with saline. These products are often sold under the name "sea salt hair spray" or "beach spray". Spray the product through every part of your hair. Hang upside down to not forget the backside of your hairdo. Do you have curls? Then knead your hair in an upward motion. Straight hair? Divide your hair into several sections (depending on the thickness of your hair) and roll your hair around your finger.
Warm wind
Now you can get started with the hair dryer. Use the softest setting to dry your hair slightly and turn the hair dryer harder when your hair is almost dry. Curls? Blow-dry your hair while making the upward kneading movements. Straight hair? Blow-dry the strands of hair wrapped around your finger. Unsure about the result? Feel free to spray some of the product on your curls during the blow-drying process.
Finishing touch
You should now have a tousled head of hair on your head. Not quite the result you were hoping for yet? Use a curling iron to make some large loose curls. A final pinch of "salt" and you're good to go!