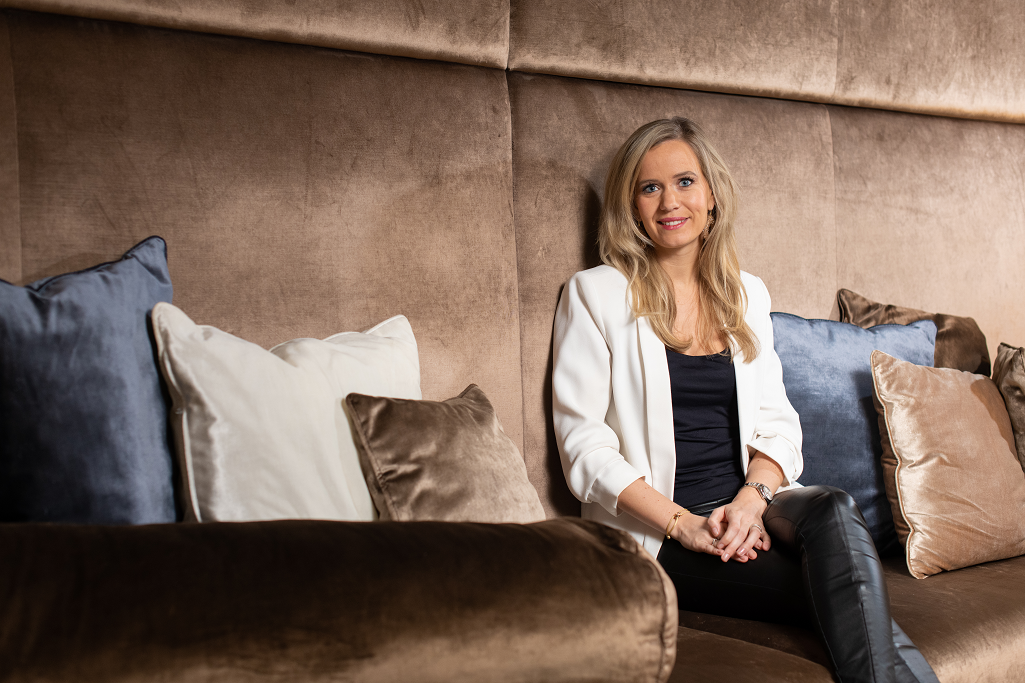 Dit is het gezicht achter het succesvolle Nederlandse bedrijf Experiencegift: Loes Daniels
Ken jij het Nederlandse bedrijf Experiencegift al? Het Nederlandse bedrijf werd opgericht door Loes Daniels (33), die zich sinds de start in 2014 iedere dag opnieuw focust op haar missie: het promoten van ervaringen, boven bezit. Met haar eigen spaargeld en een kleine lening van familie en vrienden startte zij in 2014 met het eerste label van wat later Experiencegift zou zijn: Hotelgift. Hotelgift is een giftcard die ingewisseld kan worden bij inmiddels meer dan 550.000 hotels wereldwijd; van high end suites tot comfortabele stadshotels. Naast Hotelgift is er inmiddels ook Flightgift, Activitygift en binnenkort… Traingift, en timmert Loes met haar inmiddels 50 koppige team aan de weg in meer dan 50 landen.
Belangrijke ondernemerslessen
Wat begon als een schets op een kladpapiertje is inmiddels een uitzonderlijk luxe gepersonaliseerde cadeaukaart geworden, die ook ver buiten Nederland in te wisselen is. Van hotelovernachtingen tot vliegtickets en van activiteiten tot binnenkort ook treinreizen. In nog geen 8 jaar groeide Experiencegift uit tot een award winnend bedrijf. En daarin heeft Loes als ondernemer ook veel lessen geleerd. Twee van de belangrijkste lessen in de afgelopen jaren zijn de volgende:
De coronacrisis heeft ook op de bedrijfsvoering en het succes van Experiencegift een grote impact gehad. Met het terugbrengen van de kosten heeft Loes ervoor gezorgd dat het bedrijf bovenop deze crisis heeft kunnen komen. Desalniettemin deelt Loes haar les dat zij nog meer focus op het reduceren van de kosten had kunnen leggen om positievere resultaten te kunnen behalen, ook tijdens en vlak na de coronacrisis.
Verder leerde Loes dat het bedrijf geen grote veranderingen aan de websites moet doorvoeren zonder eerst gebruikerstesten uit te voeren. Deze les leerde ze jaren geleden toen ze met een nieuwe website live ging zonder deze eerst uitvoerig te testen. Het gevolg: een drastische daling in de omzet. "Ontzettend vervelend natuurlijk om je omzet zo te zien dalen na het doorvoeren van – wat jij dacht positieve – veranderingen aan de website. Gelukkig kan ik zien dat deze fout onderdeel is van het leerproces als ondernemer en weet ik dat ik weer een goede les meeneem voor in de toekomst", aldus Loes.
Niet alleen als bedrijf, maar ook als persoon is Loes intussen voor heel wat ondernemersprijzen genomineerd en heeft ze er al meerdere gewonnen. Zo was ze afgelopen jaar finalist in EY's Emerging Entrepreneur of the Year en heeft ze meerdere prijzen gewonnen in The Next Women Top 100. 
Over Experiencegift
Experiencegift is een snelgroeiend Nederlands bedrijf en het initiatief van Loes Daniels. Het bedrijf startte in 2014 met een hotel giftcard en breidde later uit met Flightgift en Activitygift. Met meer dan 550.000 hotels, 300 luchtvaartmaatschappijen en 50.000 activiteiten wereldwijd, bieden de giftcards van Experiencegift een groot scala aan belevingen. Het bedrijf behaalde in 2019 de eerste plek voor de Deloitte Fast 50 award en werd in 2020 nogmaals bekroond met de 7e plaats. Meer informatie over de cadeaubonnen is te vinden op:
https://www.hotelgift.com/nl/
https://www.flightgift.com/nl/
https://www.activitygift.com/nl/