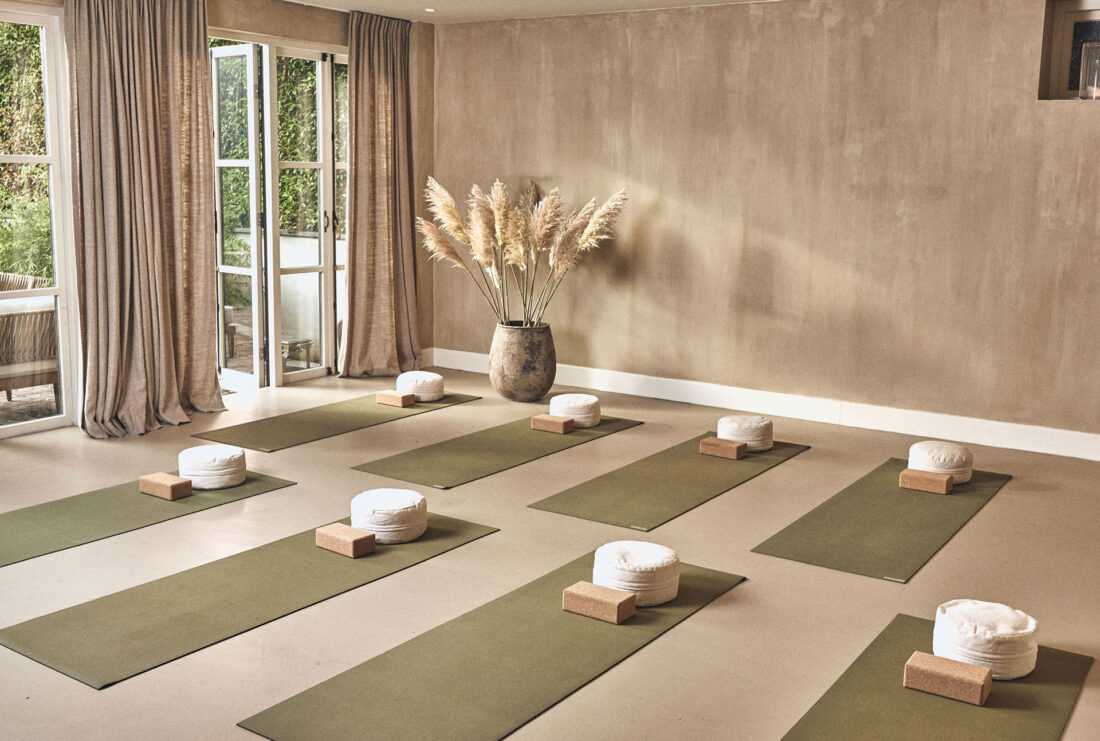 Studio She Moves lanceert nieuw online yoga-platform 'OurMovement'
Studio She Moves, de get together yogastudio en community van Sophie de Buisonjé, lanceert een nieuw online yogaplatform: 'OurMovement'. Met het platform wil Sophie ambitieuze vrouwen in beweging brengen en samen aan de slag gaan met body & mind. Het nieuwe, doorlopende membership bestaat uit dagelijkse practices (yoga, meditatie en pranayama) voor meer innerlijke balans, en is een vervolg op de 30-daagse challenges die Sophie al eerder organiseerde. 'Voor mij was het een jarenlange zoektocht om yoga en tijd voor mezelf een plek te geven in mijn drukke bestaan. Ik wil andere vrouwen laten zien en ervaren dat juist kleine veranderingen in je dagelijkse leven al grootse impact kunnen hebben', aldus Sophie.
Studio She Moves: ontstaan vanuit een 'purpose'
'When she moves, the world moves', luidt de denkwijze van Sophie de Buisonjé, oprichtster van Studio She Moves. Niet eerder was selfcare voor zowel body als mind zo belangrijk, en juist in deze tijd start Sophie met haar duurzame, tijdloze en elegante yoga wear 'She Moves'. Inmiddels is het merk uitgegroeid tot een complete lifestyle waarin een gezonde routine en mindset centraal staan. 'Tijdens de eerste lockdown-periode begon ik met het delen van de @home practices die ik zelf deed om me in verbinding te brengen en te houden met mezelf. Ik kreeg veel positieve reacties en besloot mijn eigen 'movement' te gaan delen. En zo is het OurMovement platform ontstaan. Het voelt als mijn missie om ambitieuze vrouwen te helpen ook die verbinding met hun authentieke zelf terug te vinden, door consistent yoga-, meditatie- en pranayama practices te doen en zo een haalbare routine te creëren. Want dat laatste is de sleutel tot een fijne lifestyle en meer balans in je leven.'
OurMovement membership
Studio She Moves organiseert 30-daagse OurMovement challenges die een paar keer per jaar plaatsvinden en een voorproefje zijn voor het nieuwe OurMovement membership. 'Alle practices binnen het membership zijn kort, laagdrempelig en makkelijk in te passen in een drukke dag. 20 minuten, 365 dagen per jaar. De movement brengt je zoveel meer dan een wekelijkse yogaclass. Met OurMovement integreer je yoga namelijk echt in jouw dagelijkse leven. En echt iedereen kan meedoen, ongeacht leeftijd, conditieniveau of yoga-ervaring.' Anders dan bij andere online yoga platforms ontvangen de OurMovement Members iedere maand een schema met practices die ze op hun eigen moment kunnen inplannen. Members hoeven alleen nog maar hun mat uit te rollen. Bovendien krijgen zij toegang tot de online live sessies die Sophie organiseert, speciale easy workouts met elastieken en antwoord op al hun vragen. 'Ik wil dat de vrouwen die meedoen echt ervaren dat we samen aan de slag gaan en dat we elkaar blijven stimuleren. Sommige members geven zelfs aan niet meer zonder mij als hun buddy te kunnen', lacht Sophie.
Toekomstplannen She Moves
Dit jaar nog zal She Moves uitbreiden met nieuwe athleisure wear key pieces, een nog grotere online community, live evenementen waar vrouwen samenkomen voor real life yoga practices en een yoga retreat. 'Het is een droom die uitkomt', aldus de trotse Sophie.
De maandelijkse kosten voor het OurMovement membership bedragen €29, de kosten voor de OurMovement challenges bedragen €49 (early bird).

Meer informatie over OurMovement, het platform, de challenges en Studio She Moves is te vinden op www.studioshemoves.com